In this presentation at the #140MTL Conference, award winning PR expert, I was honored to have Deborah Weinstein discuss  the role of Public Relations as Social Media has emerged, An excellent presentation addressing crisis management strategy, a must view presentation for anyone in Social Media Community management or PR: "It's Sink or Swim in the Age of Instant News".
Deborah Weinstein
Co-founder,  Partner and President, Strategic   Objectives,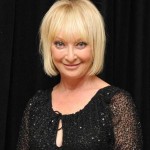 Deborah Weinstein, is co-founder,   partner and president of Strategic   Objectives, an international award-winning, full-service   public relations agency that delivers smart ideas and better solutions to   many of Canada and the world's leading brands.  Headquartered in   Toronto, Strategic Objectives is IABC/Toronto PR Agency of the Year 2011 and   employs more than 40 top public relations professionals, in addition to   associates across Canada and PR partner firms around the world. She is a   master communicator, marketer and entrepreneur, Deborah, who received the   Queen's Golden Jubilee Medal for Outstanding Contribution to Canada and its   Communication Industry, started her career as a broadcast journalist at CBC   and CTV Networks. Today she leads her team and her clients in conceiving and   implementing breakthrough integrated, results-driven marketing strategies and   programs that drive social influence, brand awareness, acceptance and   sales.Deborah, who is obsessed with the power of traditional and social media   to engage and enlist consumer buy-in, is a lively storyteller and insightful   speaker on the brave new world of social influence and marketing. She eagerly   awaits publication of her chapter, Social Mandate, in the new Social CMO   Book, expected early next year.
Deborah is hyper-active on Twitter @debweinstein.
Check out @SO_pr and www.strategicobjectives.com for more info. 
Please  click here for a video feature on Deborah's   Excellent Entrepreneurial Adventure Connect on Twitter: @DebWeinstein
Related articles