This video is a recording of the presentation by Ted Curtin at #140 Conference Montreal, where over 30 spectacular speakers presented on the subject of Social Media on May 15, 2012. Ted shares his expertise and vision, as well as years of successful marketing experience with us. The power of humanity meets social media in The Courage to be Humble.
Ted Curtin
Strategic Marketing and Brand Management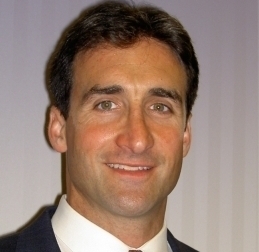 Ted Curtin is a founding partner and Chief Brand Strategist of i-Marketing Services – a consulting firm offering online and offline strategic marketing services to a wide range of consumer focused and business-to-business companies.
His business experience spans successful corporate, entrepreneurial and consulting roles in industries ranging from lifestyle brands, consumer banking, media, mobile, entertainment, travel and tourism, publishing, online gaming, business services, medical, pet care, and advertising agencies.  Ted understands the importance of telling a meaningful brand story and integrating that message across a range of customer touch points, allowing customers to move seamlessly between screens, channels and points of contact to interact and engage with brands.
Ted earned his MBA in Marketing Management from Pace University's Lubin School of Business and brings over 20 years' professional experience ranging from strategic planning, direct and media advertising, creative design, targeted online marketing, strategic brand management, mobile marketing strategies, e-commerce, customer acquisition, cross-channel and partnership marketing, customer loyalty/retention, email strategies, website planning/development, SEO, media and marketing analytics, as well as social media integration and engagement.
In addition to writing as a featured contributor on strategic marketing , brand management, and new media issues for a variety of online publications, Ted regularly presents for clients and their teams about the critical importance of organizational alignment and effectively communicating a brand's story across a variety of integrated online and offline marketing channels.
Ted is an Ironman finisher with a passion for adventure and a love for exploring food and cultures from around the world.  He lives with his wife and two children in a lake community in northern New Jersey where they enjoy a variety of sports and outdoor activities together, as well as traveling and spending time with family and friends. You can connect with Ted online at TedCurtin.com, on Twitter and through LinkedIn.