Have You Checked Out Your Search Console Lately?
Sitting back and waiting for results on your website is a big mistake, one many people get trapped in. As soon as you have content on a blog or website, the first thing you'll probably do is sit back and wait for the results. Using Google Analytics is usually what people rely on, but there is another service you should be using: Search Console.
You may read about how it takes at least several months, maybe years before the results of your labor or social network activity will show a significant impact, and so you don't worry too much when you don't see an immediate result. Although this is partially true, there are many things within your control which need to be addressed and be seen fairly quickly. Google Search Console, combined with Analytics can really help
An Easy Tool Most People Overlook or Assume Is Active
I recently spoke to someone who was having a problem understanding why their web performance was suffering. Their sites weren't coming up on search properly, cached versions of their old site were showing up everywhere, traffic had not improved and based on what they thought had been significant work, they couldn't figure out what was wrong. I suggested they check out their Google Search Console (formerly known as "Webmaster tools") and verify the site indexing date and make sure their site was submitting updates. They thought they had done this, so I took a look.
What I discovered was, they didn't even have their site on Google Search Console (Webmaster tools), they were in their analytics.
Tip 1: The Search Console is Not Google Analytics
Analytics can provide extraordinary information about your site performance, search results etc. I won't go into the numerous benefits in this post, needless to say, it's essential for anyone who is operating online to be using their analytics. This post is about Webmaster Tools, which is still a Google service, but is accessed in a different section and is a tool of its own. If you want Google's insight on it, you can check out their article here.
When you log into Google WebMaster Tools, even if your site isn't attached to it, you will still see your account. Don't be fooled thinking that because you logged in, the site is registered and your tools are working!
What Does the Search Console Do?
The Search Console will help you optimize your content and site for search. It gives you insight into what is happening with your individual pages and alerts you if Google comes up with errors when indexing your site. This is valuable information if you are wondering why you are not ranking properly or if you are having problems on your web site.
You can also use the search console to remove content from indexing, or submit content for indexing, as your need requires.
What Kinds Of Information Does Google Search Console Provide You With?
crawling errors
manual penalties
404 pages
malware detected
HTML improvements
search traffic, and more
How To Use The Search Console
Step 1:  
This takes about 30 seconds for Google, and between 2 minutes and half an hour for you (depending on if you have ever checked the code on your themes before, or if you need to get someone else to do it for you.) If you have a site manager, ask them to add you to the people who have access to WebMaster Tools, this is an important place that you can gain insight from and require no expertise to use. Do not just leave it to the person you hired!
Enable The Search Console Data in Google Analytics

When you associate a Google Analytics web property with a Search Console, you will be able to see data in your Google Analytics reports, and enable Search Console to link directly to associated reports in Google Analytics. You can sign up here with your Google log in to activate and link your Console account.

~read how to do this here.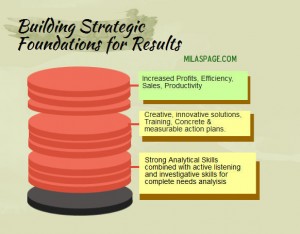 Now that you have this setup, you can start investigating what is really going on with your site. You will be able to check where your content is linked from (for example guest blogs, citations), see where a search is coming up with errors, fix broken links and gain insight into your popular posts and keyword searches.
You will also be able to see what kinds of errors your site is having, and can run various tests to ensure that things are functioning properly.
Not having errors on your site is an important part of ranking on Google and having strong SEO.
Have you been using the Search Console features to learn from, monitor and improve your performance?
What cool things did you notice or learn?
I would love to hear your experiences, join the conversation in the comments below!
Want to know more about what I learned? You can check out this article , where I talk about the difference between "linked content" and "click-through" – there is a difference – in some cases a major one!
Want more SEO tips?
Check out Search Engine Watch's article on the Search Console.
You may also enjoy: 7 Hot SEO Tips and Tricks for Blogs