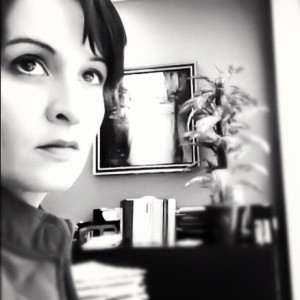 Mila Araujo
In an environment where many businesses are afraid to take the risk, I feel it is important to provide access to information about technology that helps businesses provide open environments for the employees, increased communication amd superior service to their clients.

My mission is to help others see the value, shed some light on the possibilities, create new bridges, new relationships and spark great ideas for business owners and professionals.
Mila is a freelance writer on Leadership, Social Media, Management, Marketing and Service on her Perspectives Blog. She is a financial columnist, with a focus on insurance for The Balance, a top U.S. Financial Site (formerly About.com Money).
She's been featured in "The Mila Araujo School of Commenting" on Geoff Livingston's Blog, and on Alexandra Levit's Water Cooler Wisdom, in the article "4 Reasons Why Social Media Use = Great Customer Service" , originally published on Intuit's Quickbase blog.
She's also been a contributing author on many sites over the years including:
 12 Most
The Online SafeHouse
Mila is an avid social media advocate who believes that the tools made available through technological advancements have given people new opportunity in all areas from personal
and professional development, to increasing effective communications both within organizations and into the community. Mila was an early adopter of social media for employee engagement, having used tools such as Rypple, Yammer and others for several years within her team.
Mila is the Director of Personal Insurance for Ogilvy Insurance in Westmount, Quebec — a third generation, family-owned financial services firm with offices in Toronto and Montreal. Mila has over 20 years experience in the insurance industry. In addition to her insurance licensing, Mila has a diverse background in management, public relations, non-profit, and events. In previous roles, Mila organized international conferences on health care, as well as programs to promote health for seniors and children in partnership with the Government of Canada*. In 2009, she worked on a project with Modica Communications on the development of the Centre for Excellence in Corporate Social Responsibility, part of the Canadian government's Corporate Social Responsibility strategy. As former PR Director for The Coalition of Physicians for Social Justice, she also consults for the organization on a volunteer basis.
Mila's lived in Los Angeles, Paris, and Hawaii, and now calls Montreal home.
Personal Motto: "Be the Dreamer Who Does"
**Integrated Easting Assistance Program for Seniors (IEAP),  Cross-Canada Walk for Health Program