Eric Sicotte, is CEO and founder of APOLLO AGENCY and SICOTTE Recruitment, known as Montreal's Über recruiter, and former Marketing Director of Canada's largest independent financial group. He is also the commercial real estate marketer accountable for importing Black Friday to Montreal and the producer of APOLLO Thursdays, Montreal's most talked about professional networking event.
APOLLO Thursdays have welcomed thousands of guests and helped promote the businesses and careers of hundreds of participants. With a trail-blazing path of success behind him, and still to come ahead, it was an honor to have the opportunity to hear Eric speak and share his wisdom on success in business as the featured speaker at Evenkai's event this month.
Eric delighted the audience with his presentation : The 25 Golden Rules for Business. Aside from being an incredibly savvy businessman, Eric was genuine and charming as he gave us his background story, and generously shared what he felt have been the keys to his success.
Here is my take on what he shared, valuable advice with heart and business sense. Follow these guidelines and you will see success.
1. Your degree is not what will make you successful.
Eric introduced this point by bringing out his book bag, and emptying it out to share with us some of his favorites. Books that had helped shape his experience, points of view and approach.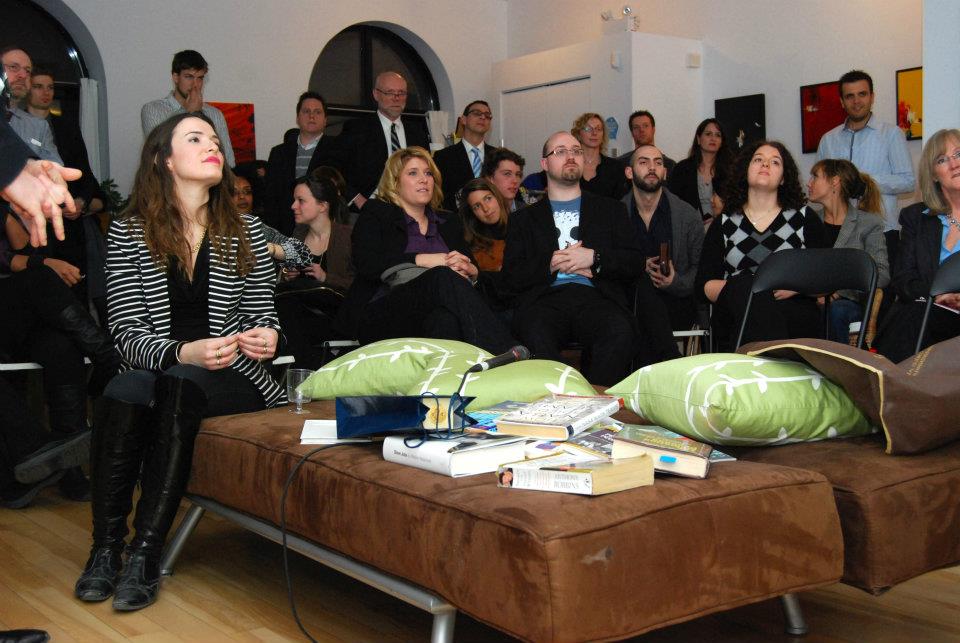 Reading, and living different experiences all come together to help you develop as a business person (and a person in general for that matter). Our experiences teach us many things, and constantly expanding knowledge through experiences, learning from others and books is perhaps even more important than traditional education.
2.  Hire an Assistant
One of the most difficult things to justify when starting a business is hiring an assistant. Start-ups face great challenges in the beginning as they search for budget, and spending on employees at such an early stage may seem impossible. Eric reminded us that no one can do everything, and for the business to have the best chance of success, you must focus on what your strengths are and find someone to rely on, and work with who can assist you, who can help you drive success forward by providing support for all the tasks and parts of the project that you, as the business developer and owner do not need to manage. Having a good assistant is one of the secrets to success:
"Behind every great business person, is a phenomenal assistant"

You can not do everything alone.
3. Give
Always try and give whatever you can. When work is slow at the beginning of a business, give your time, make yourself available, always help others. Be generous. Share your inspiration, help your community – there is always somewhere you can give.
4. Dream – Set Your Goals – Envision them
The most important thing is to always think through where you want to be. Do not limit yourself by thinking "That's too big, I need to set a smaller goal" – Set big goals, dream big, make a timeline and put those big dreams on there. If you never put them out there, they will never happen.
You may be surprised how quickly you move towards those dreams, and in time, surpass them!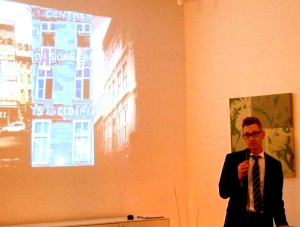 5. Always be humble
Eventually you will see success, perhaps wild success! When this happens, be humble, remember where you started, remember those who made it possible. Back to point number four, give back. Do not lose yourself in success, value where you have been and keep yourself grounded and humble.
6. Take Notes – Write everything down
Eric gave us a great example, how many times have you come up with a great idea then find yourself thinking, I had a great idea, but… When you are innovative and constantly thinking, great ideas fly around your mind. Do not lose these, capture them in a notebook, write everything down. You will forget, but when you go through your notebook, you may be surprised to find how many wonderful thoughts you have had – these give birth to numerous possibilities , opportunities. Write everything down.
7. Have fun, Work in your dream environment, Build the dream
"Its the reason you wake up in the morning, its where you spend the majority of your time". Make your environment the dream environment, surround yourself with people who motivate you, support you, inspire you and work with you. Love your environment, have fun while you work, build relationships and success flows naturally. When you meet someone, make that connection, keep in touch. Treat your employees like family, give them a dream environment.
Eric make the comment: "I don't have clients, I have friends" – All of his clients come from events where he has made friends, built relationships. Working with people you like feels good.
8. Start now
Ever wanted to start your own business but said to yourself, now is not the right time? Why? The best advice Eric gave was simple: Start Now. He cited that so many people say it is because they don't have the money. He shared the story of how he once thought he needed money to start a business, and put it off. Finally his mother gave him the money, she told him to follow his dream. That's not what made him start, in fact he sat on that money for a long time, and finally realized, it isn't the money, its the drive and inspiration.
He gave his mother the money back, and launched his venture – with his heart and vision.
The world is full of too many people who will tell you how you can not do something. Test it out, tell people about an idea, they will come up with many reasons of the "Why you can't" . Surround yourself with people who will support you, encourage you and who share your passion, then ask yourself why you have not started yet? There is no time like the present. Dive in. Make your plan, start the dream moving forward now.
9. Events
Create events, or opportunities for people to learn about you, and talk about you. Events are an excellent way to meet people, build connections, and grow. Not only as a business, but as a person. Eric has mastered the perfect event with his wildly popular Apollo Thursdays.
10. Make it happen
-You need to realize that if you have passion, if you have vision and if you are determined – anything, anything is possible. Be willing to take the risk, invest yourself and you will make it happen. Eric shared his start-up story of Apollo Agency. They started in a loft, with little furniture, using only a few rooms. They worked hard, created events to spread the word, Eric built a fun environment, making new connections and creating opportunity to build the business at the same time. These events are monthly happenings and wildly successful networking opportunities for all his "friends".
A highly educated and experienced entrepreneur and leader, Eric's advice was not necessarily what you may have expected, but as we listened to him as an audience, I think we were all in agreement, his words and advice were truly inspiring if everyone did business like Eric Sicotte and his team, the world would be a happier and more successful place! It was a pleasure and honor to hear him speak.
Evenkai organizes monthly events in Montreal like them on Facebook and check out their photos of this event, as well as keeping up with future events like this one!
Have you been holding back on starting a business, what are your main reasons?
Are you heading a start-up , what do you think?