The team at Trendr Inc. is out to transform the way you live your professional life. The Montreal Start-up launched their mobile app to facilitate face to face meetings – as people dive deeper and deeper into social, they maintain, there is no substitute for meeting face to face when you're doing business.

I'd been following Trendr for a while, but had not yet had the chance to really see the app in action. The Trendr team invited me out to their Meeting Zone at the Montreal Grand Prix to check it out first hand, here's my review.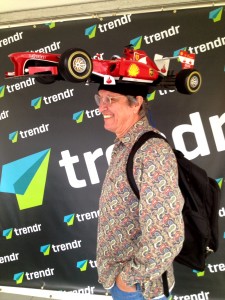 How does Trendr Work?
Using data from GPS and your LinkedIn contacts, the Trendr app provides a full suite of possibilities for connecting with the people in your network face to face. With a full array of options for visibility, requesting meetings, or simply seeing who is near by, the natural advantage of this app comes into play when you're at major events.
Setting up easy access points for meeting at major events:
The Trendr Meeting Zone
Before this event, I had looked at Trendr from an individual user perspective. It was interesting to see how far my contacts were. When travelling in different cities, I always enjoyed seeing who in my contact list was near by. It made it easy to identify who I should set up meetings with and oftentimes it reminds you that some people you haven't seen for a while are closer than you think. In a world of business travel and constantly moving people, it really helps to connect with people who are there, now.
A Totally New Approach : Meeting the People You Want to Meet at A Sporting Event
At events where there are hundreds and thousands of people, it is often difficult to connect up with the people you want to see. When I went to the Grand Prix yesterday, I knew there were tons of people there I knew – but connecting would have been difficult.
Peter Davison, @OurManInMTL, CMO of Trendr Inc, walked me through this newest release of Trendr, and I immediately saw the advantages. I knew who was around, I was able to invite friends to join Trendr and invite them to the Trendr meeting zone.
The meeting zone provides a place for people to meet and discuss business. Rather than bumping into people or finding them in the stand where they are focused on the event, it allows people to not only connect face to face, but have a spot to mix a little business in with pleasure when they are ready.
Show Me The Money: Do You Really Get Business Out Of Social Apps?
This is really what everyone wants to know. Many debate whether all these social activities and social apps lead to the bottom line: Dollars. I can tell you, the answer is yes.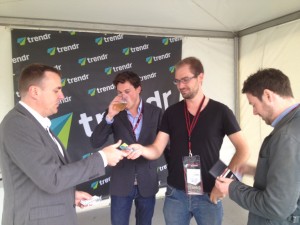 If you engage in social media tools to sell, or do so to simply advertise and promote, then it is likely you wont make any money. No body wants to connect with a streaming advertisement, or follow someone who is always broadcasting pitches. Apps like Trendr , or involvement in social networking allow for one thing, getting to know people, learning about people – and for those who are truly genuine business people, this leads to relationships and also learning about how you can help others.
The folks at Trendr reached out to me a couple of weeks ago about their insurance, that was business. At the site yesterday, I had a great discussion with the people at Kutoto, I had never met them before, but after a while of conversing, I liked them, and I liked what I learned about their products, that will lead to business. Not only did I learn about them, but I was able to connect them with some projects I thought they might enjoy.
I heard a lot of business going on at the Trendr tent. For people looking to make new connections and build collaborations, I can say (without revealing the details) I heard some serious business going on. Put yourself at the middle of the action in the VIP zone at the Grand Prix, or any other event, you are going to meet like minded business people. Business and pleasure do mix, and they mix well, because you aren't there for a pitch, you're there to enjoy, learn, share and converse. What better way to build ideas, collaborations, and explore possibilities?
@milaspage @markwschaefer Thank you Mila. I was a pleasure meeting you!

— Jiri Bindels (@JiriBindels) June 8, 2013

So to the nay-sayers and those who doubt social, I want to confirm to you – if you do social right that means:
I liked the Trendr app and meeting zone for this. It was pretty cool, and I definitely see some bottom dollars coming from it from everything I heard and experienced myself.
What about privacy?
No problem! If you worry that all of a sudden you'll be inundated with meeting requests when at these events, Trendr also worked in an invisible option and allows you to control whether or not you have your GPS on, as well as set availability and do not disturb times.
What are you waiting for? Go out and start meeting your connections today!
I'm headed down to the Trendr meeting zone again today at the Grand Prix , to say hello and keep meeting contacts face to face. Yesterday I met the great folks from Whopaid.it and Kutoto, some great people from Australia, and of course the Trendr team! There's no telling who will stop by the Trendr Meeting Zone today, but if you're nearby, stop in and say hello because nothing beats a face to face meeting when it comes to doing business and building relationships.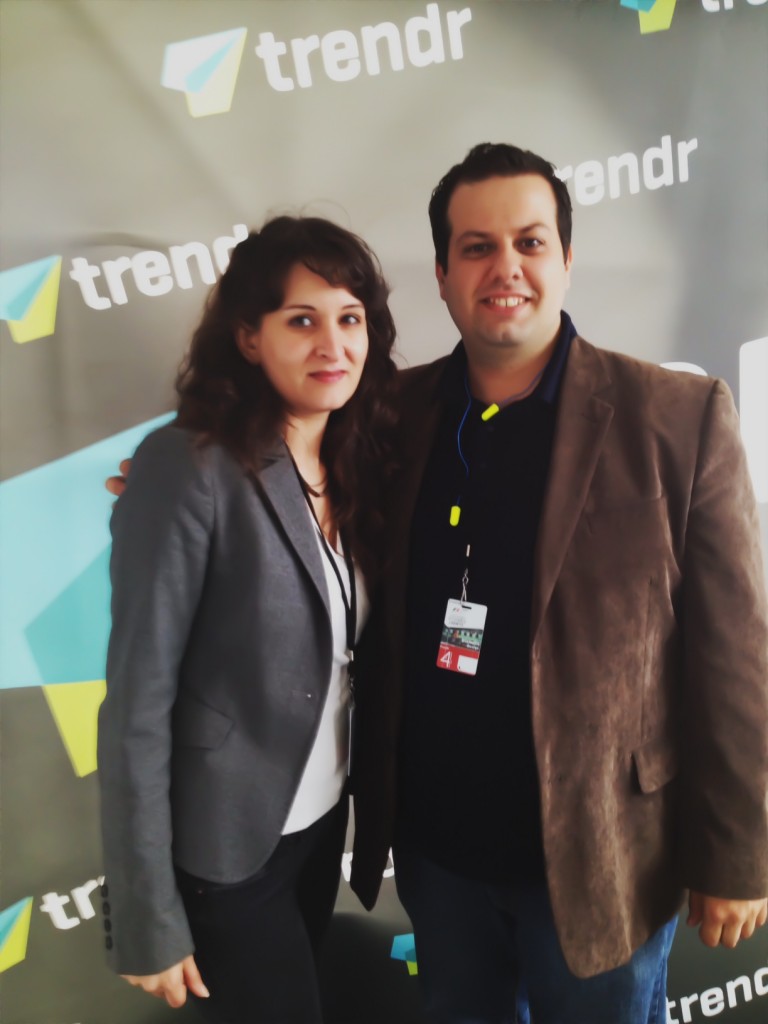 Not sure where the Trendr Zone is, or need help with your app, just send me a tweet – let us know you're checking things out – The best part of social media is, we'll see it and connect from there! There's no better way to put a face to the name.
See you soon!