With the call for speakers coming to a close and things falling beautifully into place for the upcoming #140Conf Montreal, we thought that as we enter the final days of early bird registration we would warm you up with an exciting preview of our spectacular speaker line up.
We are so proud to have such a show of support for Montreal, and this amazing event. Thank you to everyone who has submitted their proposals! We have had submissions on the subjects of Marketing, Branding, Leadership, HR, the Arts, Non-Profit/Charity, Law, and Health – to name a few. It is going to be a very inspiring event!
As we build up to May, we will be sharing our progress here so please sign up for our updates.
I would like to extend my deep personal gratitude for all the support from everyone making this event possible, and to the speakers below and all those who we will announce shortly. Thank you for being a part of this event and for sharing your expertise, stories and perspectives at the #140conf "State of Now" Montreal!
Insert drum roll here … this is just the beginning!
 #140Conf Montreal "State of Now" Conference Speakers, Part I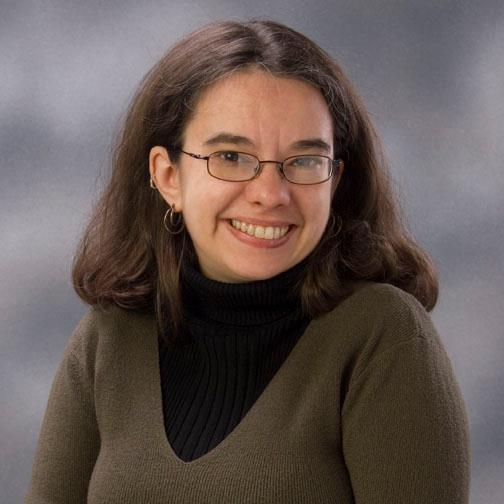 Marjorie Clayman
Director of Client Development, Clayman Advertising Inc.
Marjorie Clayman (@margieclayman) is the Director of Client Development at her family's 58-year-old marketing firm, Clayman Advertising, Inc. Margie is the resident blogger at www.margieclayman.com and is the resident librarian at www.thebloglibrary.com. Margie runs the popular and always inspiring Twitter chat #Tweetdiner . Margie's writing has been featured on 12most.com, pushingsocial.com, problogger.net, convinceandconvert.com, and dannybrown.me.
Erica Diamond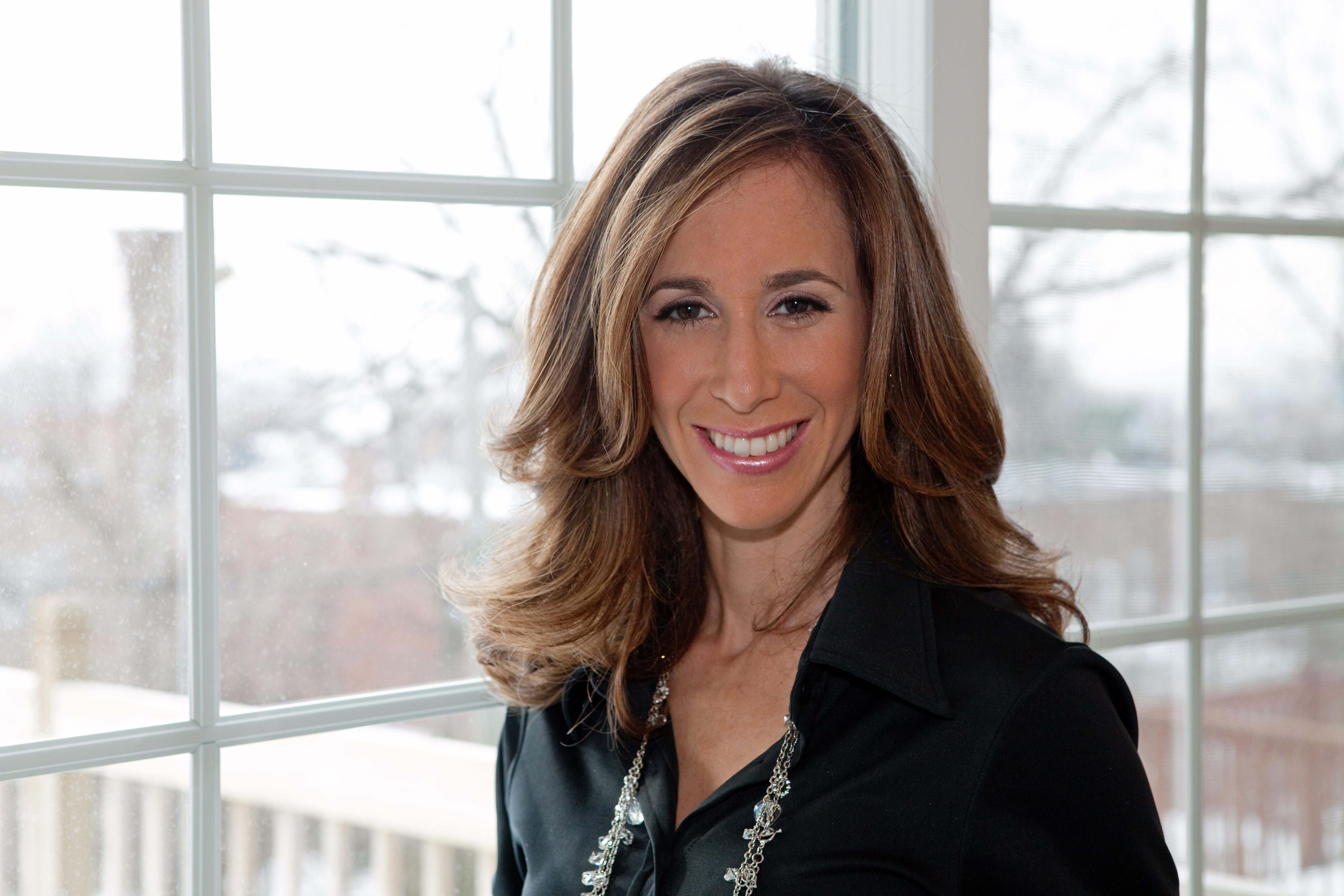 B.A. Psychology, Author, The 99 things Women Wish They Knew…Before Starting Their Own Business is the Founder and Editor-In-Chief of WomenOnTheFence.com, Success Coach, Award-Winning Entrepreneur, Author, Blogger, Speaker, Radio Correspondent, Spokesperson, Huffington Post Contributor, and Mentor. With over 20 years sales experience, and 15 years marketing experience, Erica Diamond is a born entrepreneur. Using a small savings from her first job as a Marketing Manager at a large corporation, Erica built her Promotional Products Company, Unique Corporate Gifts from scratch in 1999 at 24 years old.
Erica sold her business in 2006 to Canada's Largest Bag Retail Chain to raise her young boys. Her business journey along the way has awarded her a ProMontreal Young Entrepreneur Award, Top 30 under 30 Entrepreneur Award, Top 40 under 40 Entrepreneur Award nomination, 2011 RBC Canadian Women Entrepreneur Award nomination among numerous others, and finally, The Profit Hot 50 Award – One of Canada's 50 Emerging Growth Companies. She was the only female CEO on this list.
Erica Diamond is a Brand Ambassador for ABC's The View to represent the Mom community, as well as a Spokesperson for many Brands, and was named FORBES Magazine's Top 100 Websites For Women 2011, FORBES Magazine's 25 Most Influential Women In Business on Twitter 2011, Top 20 Women In Canada 2010, Spokesperson for National Entrepreneurship Day 2011, Top 10 Most Inspiring People on Twitter, The Top 25 Best Twitter Feeds for Women, Top 50 Women Entrepreneur Experts To Follow On Twitter, 50 Best Blogs by Women, 21 Amazing Women Entrepreneurs, 25 Sites for Women Entrepreneurs, 25 Most Influential Women Tweeting About Entrepreneurship, named The Best Websites For Women Entrepreneurs by More Magazine, and was nominated as a Role Model & Mentor for Women & Girls.
Erica has written three children's books and co-wrote a television show. She is a board member of her son's school and a serial volunteer, whose ongoing work with various charities never tires her. Erica loves everything women, mom, business and entrepreneurship related. She is also a die hard music lover.
JC Little
President, Creative Director, Producer Little Animation Inc.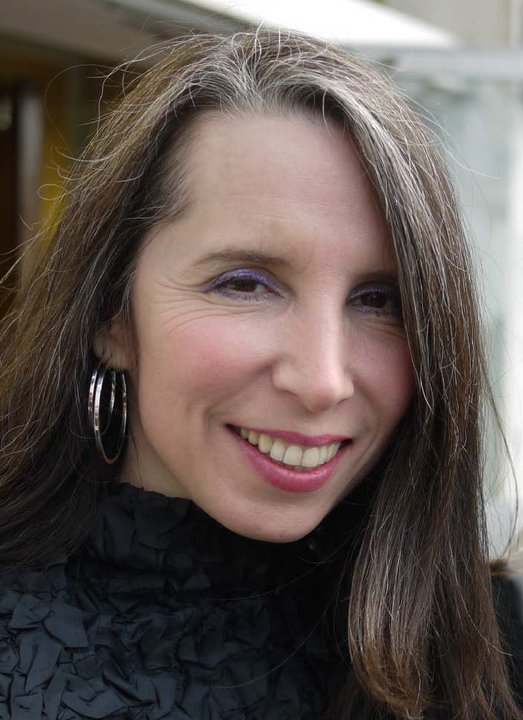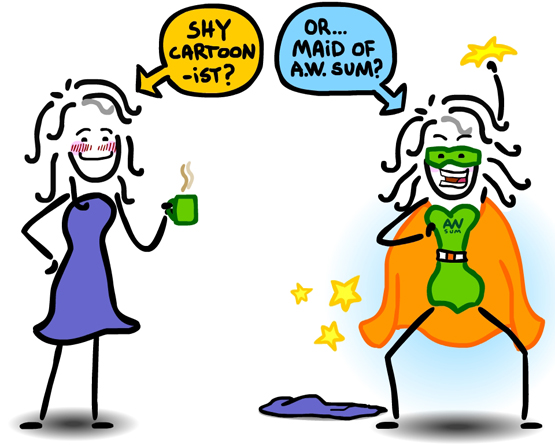 JC Little is The Animated Woman: mom, animator, humorist… hilarious public speaker and social media minx! Laugh-out-loud funny and often poignant, she blogs her slice-of-life stories with unique drawings and animated shorts at TheAnimatedWoman.com. A director, JC has a Disney-syndicated kids TV series called My Life ME, she's a Wacom-featured artist, and writes/draws for the AimingLow.com humor site and World Moms Blog. She can be found tweeting, posting and engaging with her audience throughout the week on Twitter, Google+ and Facebook.
JC grew up in Canada and Hong Kong, the middle child in a mixed race family: Chinese, British and Italian. She's a happily married mom of three and a director who's 28 year career in animation has spanned commercials, feature films, new media and TV series. JC created and directed the kids TV series My Life ME, now airing in Canada, France, Germany and across Asia on the Disney Channel. As the founder and president of Montreal based company Little Animation, she's focused on creating meaningful animated video content for children, such as Kids' Stories International, and the Little Earth Charter. JC built LittleAnimation4Kids.com, earth-friendly games for pre-literate children. Little Animation is currently producing a half-hour comedy entitled The Footprint, to introduce children to their eco-footprint.
Stan Phelps
Chief Solutions Officer at Synergy Events
Author, What's Your Purple Goldfish How to Win Customers and Influence Word of Mouth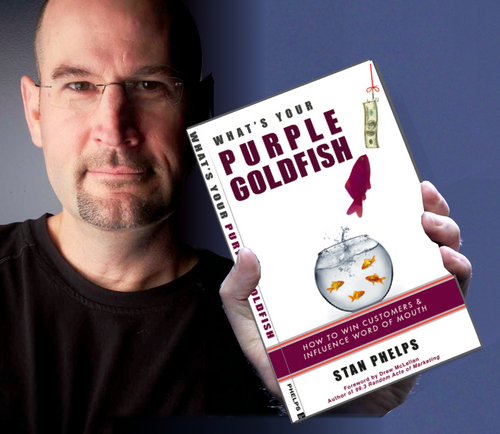 "I believe the longest and hardest 9 inches in marketing . . . is the distance between the brain and the heart of your customer. Successfully making that journey is the holy grail.
I am looking to change the paradigm of marketing. Focus on the customer and their experience, instead of the chasing the prospect. Drive value and give little unexpected extras through a concept called marketing lagniappe.
Are you ready to cut through the clutter? How do you stand out in a 'sea of sameness'? Can you win customers and influence word of mouth? What's your signature brand experience?"
What do you do when you've held your dream job?  Dream bigger. Stan works with Synergy's clients to provide consumer experiences that are memorable, meaningful and on-brand. Driven by client objectives. Inspired by bold vision. The result: programs that win big.
He gained this know-how through a career filled with "dream jobs" for global mega-brands in sports including adidas, IMG and the PGA of America. Stan joined adidas immediately after finishing his graduate degree, moving to Portland, starting work and studying for the bar all at the same time. Over the years, he held a variety of marketing positions. A highlight? Working in Yankee Stadium as Brand Marketing Manager for adidas' partnership with the team. A native New Yorker, Stan was on hand as they won the World Series not once, but three times, even riding in the celebratory parade ("one to tell the grandkids.") Thinking it couldn't get any better, Stan had to stop and pinch himself when adidas asked him to manage Global Tennis Sports Marketing and relocate to Amsterdam.  A lifelong tennis player and former assistant coach at Villanova, he jumped at the chance.  Stan's career wasn't the only thing to change from the experience: it was on a flight to Amsterdam that he met his wife, whose mother was Dutch.  Some time later, they got together on first dates in locations that were in convenient locations such as Prague, Paris, Cape Town, Seattle and NYC.
Today, Stan works with Synergy Events as Chief Solutions Officer. He takes a wide look at marketing with the premise of finding unique ways to engage customers – an approach that he's held since his very first job as a kid. He explains, "my first job was working in a Carvel and I loved the idea of creating something with the customers, even if it was just decorating cakes and making banana splits."  While at Synergy, Stan started a blog to provide insight for how emotionally charged engagement between brand and customer can create loyalty.  His "9 Inch Axioms" are guidelines to help brands make the journey between customer's head and heart, the toughest, but most critical distance to span. This important concept and fun approach received acknowledgement from the blogosphere and his site was ranked in the top 40 for all content marketing blogs in 2009.
You might suspect that Stan never sleeps. In the midst of all this activity, he still finds time to tweet, blog and create additional content with clear purpose and an innovative vision: to inspire people about the value of customer experience. Through social media, he helps to position Synergy as a thought leader in the experiential marketing industry.
Stan's ideas have recently expanded to include the Purple Goldfish Project, helping brand managers understand the value for creating signature moments. He provides examples of those who are accomplishing this in big and small ways, each creating an "unexpected moment that makes people want to be drawn in and talk about that experience with others."
Mitch Joel
President, Twist Image
Author/Blogger, Six Pixels of Separation, The Twist Image Blog & Podcast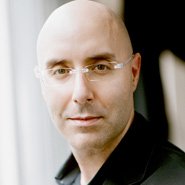 Marketing Magazine dubbed him the "Rock Star of Digital Marketing" and called him, "one of North America's leading digital visionaries." In 2006 he was named one of the most influential authorities on Blog Marketing in the world. In 2008, Mitch was named Canada's Most Influential Male in Social Media, one of the top 100 online marketers in the world, and was awarded the highly prestigious Canada's Top 40 Under 40. Most recently, Mitch was named one of iMedia's 25 Internet Marketing Leaders and Innovators in the world.
Joel is frequently called upon to be a subject matter expert for Huffington Post, BusinessWeek, Fast Company, Marketing Magazine, Profit, Strategy, Money, The Globe & Mail and many other media outlets. His newspaper business column, New Business – Six Pixels of Separation, runs bi-monthly in both The Montreal Gazette and Vancouver Sun. His first book, Six Pixels of Separation (published by Grand Central Publishing – Hachette Book Group), named after his successful Blog and Podcast is a business and marketing bestseller.
 What an amazing line up!
Mitch will be opening up the day as our first speaker.

Superheros, Rockstars, and Purple Goldfish, it doesn't get better than this right?
We are just getting started!

The #140 Conference Montreal , 15th of  May, Sign up now!
Stay tuned for more speaker announcements and don't forget to take advantage of our Early Bird registration ~ as we roll closer to the conference we will continue to post updates, guest posts and more info on our events!
What do you think? Excited?
Join in on the conversation by commenting below, there is no time like the present to jump in and share your thoughts!
Related articles