This is an updated version of the original post from 2012 edited to include new media tools like Periscope.
Whether you are a social media professional, or a business person working on understanding social media, blogging is a key area that needs to be worked into your strategy.
Listen to the audio version here in under 5 minutes:

Not Another Blogging Post
This post isn't about the benefits blogging will bring when you incorporate SEO. This post isn't about the fact that by blogging intelligently in your field, you can establish authority and build your reputation on a larger scale than just in your limited social circle (IRL). This post isn't even going to touch on blogging best practices, content length, the importance of pictures or any of that. This post is addressing the very basics: How do you start to blog when you have no idea where to begin? How do you help push to break the barrier stopping you from publishing and creating online?
The two sided challenge:
In everything I have heard and seen, this is a major issue for the individual business person evaluating a social media strategy.
It's a challenge for social media professionals because unless the task of blogging is being worked into the service offered to clients (and let's face it, the cost seems high to a small business just looking to get into social media and still doesn't understand it all), then someone is going to ask the question:
How will we find the time, and how do you find content?
In many scenarios, the fact that blogging is so integral – and seems out of the capability of the organization (read overwhelming) people just shy away from even trying, or launching social media programs because they feel the cost will be too high, and they are "lost".
You don't have to be "lost"
This is part of my series about understanding social media. In this post, I'm taking the issue of blogging down to a very, very basic level.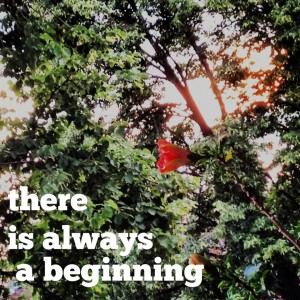 You don't get blogging, you feel you can't blog, you worry about what you are writing, you have a client that just doesn't understand how to do it , or where to begin?
First, a reinforcement: Blogging is about expression. It's about talking about what you know. It's about sharing ideas you are confident in.
That's the easy part. As long as you have that, then you have somewhere to start.
The Hard Part
Blogging involves communication skills, it involves a talent (at some level) to express oneself in writing. Is this what you are afraid of?
At this point, I'm turning the conversation directly to you, the business person or the blogging hopeful. (You social media professionals can follow along and let me know what you think!).
Are you afraid that your writing isn't good enough? That your topics are boring? That you have nothing to say? I get that. It's normal and it's human. You're about to write something for the world! Sure, you want it to be perfect.
Let me ask you this, if you had all of those skills, would you start today?
Maybe you are creating worry with how to set up your blog? Maybe you're so busy, you know you don't have the time… Maybe you're assembling lists of rules and criteria to a point that have you overwhelmed before you have even started?
Well, you're reading this. So you must have some time. You're looking for something to help, drive you forward…"the answer". The answer is taking a chance and just start communicating.
Does successful blogging come from a checklist?
Listen, it certainly gives insight, as well as some great tips. However I really think the problem for those who aren't blogging is that they need material and self confidence, they have no idea where to start, they are held back slightly by the idea of setting up a blog (this is no small task)…the list of why-not's  is endless.
Here is an excerpt from one of my "casual" Periscopes (if you're not on Periscope you should consider checking it out & follow me @Milaspage – a lot of dialogue and great content is always available to take your mind away, or help you focus!)
Creativity is driven by allowing yourself the time to relax and let your mind be creative or by engaging in stimulating dialogue. Periscope is an interesting place to do that.
Some of you may have seen the series of posts which Mitch Joel started by his own post "Watching me Blog", Christopher Penn, then jumped in as well as others giving their version of how they blog.  Are these the keys to making you a good blogger?
It depends on what level you're at and who you are.
A valuable tool to develop ideas and confidence
If you need a platform to test your ideas or get feedback from people on things you might want to blog about, also consider using live broadcasting as a tool. You can check out Periscope, and get instant feedback from people around the world, practice public speaking, learn from others. You can also check out MyEye or Meerkat. There is tremendous value in these live broadcast apps for developing ideas with instant feedback from others. In addition, self confidence. If you decide to check it out, come say hi to me ( @Milaspage on Periscope ) , I'd love to get to know you better too!


Breaking down blogging
Blogging is nothing more than expressing yourself in writing in a way that provides value to someone, on some subject matter.
Find your voice, stop talking about how you have to "get around" to blogging. Stop asking everyone how to blog. Just do it.
What do you think? Are you willing to stop reading about blogging and take the risk to write?
Are we about to break the barrier to blogging and online communication?