Get your passport ready because its time for the Social Media world to hit Montreal!
The #140conf is coming to Montreal May 15th!  We have a fantastic event lined up with over 30 speakers covering a vast array of topics such as Branding, Customer Service, Marketing, Public Relations, Leadership, Corporate Social Responsibility, Arts, Humanity and more!
"The "State of NOW" / #140conf events provide a platform for the worldwide twitter community to: listen, connect, share and engage with each other, while collectively exploring the effects of the emerging real-time internet on business." – State of Now,  #140conf
Earlier this week we introduced a preview of some of the speakers lined up  for the #140 Conf Montreal (#140confmtl) taking place May 15th. We are honored to add to the list with another dazzling preview of some of the speakers you can expect to see!  Join us  as we explore the "State of Now"!
Introducing a Spectacular Speaker Line Up
#140confMTL Speakers – Part II

Ted Curtin
Strategic Marketing and Brand Management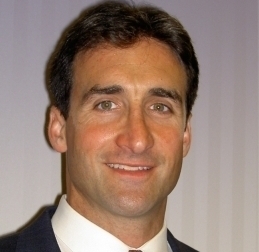 Ted Curtin is a founding partner and Chief Brand Strategist of i-Marketing Services – a consulting firm offering online and offline strategic marketing services to a wide range of consumer focused and business-to-business companies.
His business experience spans successful corporate, entrepreneurial and consulting roles in industries ranging from lifestyle brands, consumer banking, media, mobile, entertainment, travel and tourism, publishing, online gaming, business services, medical, pet care, and advertising agencies.  Ted understands the importance of telling a meaningful brand story and integrating that message across a range of customer touch points, allowing customers to move seamlessly between screens, channels and points of contact to interact and engage with brands.
Ted earned his MBA in Marketing Management from Pace University's Lubin School of Business and brings over 20 years' professional experience ranging from strategic planning, direct and media advertising, creative design, targeted online marketing, strategic brand management, mobile marketing strategies, e-commerce, customer acquisition, cross-channel and partnership marketing, customer loyalty/retention, email strategies, website planning/development, SEO, media and marketing analytics, as well as social media integration and engagement.
In addition to writing as a featured contributor on strategic marketing , brand management, and new media issues for a variety of online publications, Ted regularly presents for clients and their teams about the critical importance of organizational alignment and effectively communicating a brand's story across a variety of integrated online and offline marketing channels.
Ted is an Ironman finisher with a passion for adventure and a love for exploring food and cultures from around the world.  He lives with his wife and two children in a lake community in northern New Jersey where they enjoy a variety of sports and outdoor activities together, as well as traveling and spending time with family and friends. You can connect with Ted online at TedCurtin.com, on Twitter and through LinkedIn.
.
Ashkan Karbasfrooshan
Founder and CEO, WatchMojo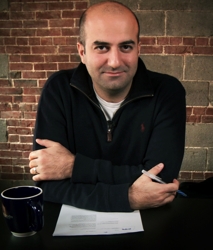 Ashkan Karbasfrooshan is the founder of Granicus Group and CEO of WatchMojo, one of the leading producers and providers of professional video content to portals, web publishers, online magazines, blogs, social networks and video portals.
A finance graduate from one of the top colleges in the nation, Ashkan started his career as in-house finance analyst at one of the original meta-search engines on the Web, Mamma. From there he worked in the online publishing industry where he headed up advertising sales for AskMen, generating $10M millions of dollars in sales which culminated with the $13.5M sale of the company to News Corp.
He left News Corp. and established Mojo Supreme in 2006 as an incubator which spawned multiple projects, including WatchMojo.com, which took off and today counts media companies and marketers as clients. The company boasts a library of nearly 7,500 videos on pop culture and infotainment and has served over 650,000,000 videos without any outside financing.
Ashkan is the host of the HipMojo show on the business of new media and online video. A prolific writer, he has written thousands of articles on business, sports, entertainment, lifestyle, pop culture, travel and much more. His articles have been published on MSN, AOL, Yahoo!, MediaPost, PaidContent, and Tech Crunch and he and has been quoted in Forbes, the BBC, Business Week, CNET, etc.
He is the author of Course to Success: Everything You Need to Succeed Beyond School and The Confessions of Alexander the Great: 33 Lessons in Greatness.
He holds a degree in Commerce and lives in Montreal and New York City.  You can find Ash on twitter  @Ashkan.
Kathy (Kat) Mandelstein
Director Social Business, WW Marketing Programs, Web & Events, IBM

Kathy (Kat) Mandelstein currently oversees worldwide marketing programs, web and events as the Director for IBM Collaboration Solutions in IBM Software and for Social Business for all of IBM (http://www.ibm.com/socialbusiness). Kathy is a regular contributor to BtoB Magazine's BtoBlog. She also serves on the Board of Directors for Social Media Club (http//www.socialmedia.club.org) and is the Vice President of the local Austin Chapter. Previously, Kathy led the IBM Rational marketing team focused on the business value of effective software delivery.
Kathy has been a pioneer in launching successful web and social media marketing efforts, as well as developing dedicated web communities dating back to the time that she led http://www.ibm.com/developerWorks and http://www.ibm.com/alphaWorks in addition to marketing programs to developers for IBM. Her past history includes leading various marketing, channel and Web development teams in IBM. Before joining IBM, Kathy managed one of the earliest successful retail Web sites, http://www.jcpenney.com. Kat holds a B.S. in Advertising with Minor in Marketing from the University of Texas at Austin and a Global Leadership MBA from the University of Texas at Dallas. You can find her on twitter @katmandelstein.
Judi Samuels
Director of Marketing Fairmont Hotels & Resorts @chieflemonhead

With over 12 years of marketing experience working with premium brands including the Canadian Tourism Commission, Microsoft, MuchMusic, along with their agencies, Judi has dedicated her marketing abilities to creating conversations. As someone who always enjoys friendly, intellectual banter (read: she has the gift of gab), Judi believes that it is through valuable and relevant dialogue that relationships are formed and deepened. Whether creating and managing programs to help tourism operators create unique packages and communications messages, or designing experiential events to launch gaming platforms, or participating in rebranding businesses from image to tone of voice, her goal is to ensure that the recipient of the message feels heard, involved and engaged.
Nothing was more appropriate for Judi's love of conversation than the explosion of social media as a new tool in the marketer's arsenal – one that enables the brand to be a part of its communities and empowers ambassadors to speak directly to, and on behalf of, the brand. For Judi, this is an avenue that demands integrity, honesty and transparency. Judi is currently the Director of Marketing with Fairmont Hotels & Resorts, the Fairmont Royal York. She holds an MBA specializing in Tourism and Hospitality from the University of Guelph where she developed her fundamental belief that tourism is the pioneer of experiential, engaging and emotional marketing. She has presented on such topics as marketing, social media, tourism marketing.
Deborah Weinstein
Co-founder,  Partner and President, Strategic   Objectives,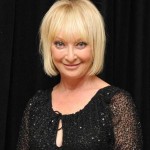 Deborah Weinstein, is co-founder,   partner and president of Strategic   Objectives, an international award-winning, full-service   public relations agency that delivers smart ideas and better solutions to   many of Canada and the world's leading brands.  Headquartered in   Toronto, Strategic Objectives is IABC/Toronto PR Agency of the Year 2011 and   employs more than 40 top public relations professionals, in addition to   associates across Canada and PR partner firms around the world. She is a   master communicator, marketer and entrepreneur, Deborah, who received the   Queen's Golden Jubilee Medal for Outstanding Contribution to Canada and its   Communication Industry, started her career as a broadcast journalist at CBC   and CTV Networks. Today she leads her team and her clients in conceiving and   implementing breakthrough integrated, results-driven marketing strategies and   programs that drive social influence, brand awareness, acceptance and   sales.Deborah, who is obsessed with the power of traditional and social media   to engage and enlist consumer buy-in, is a lively storyteller and insightful   speaker on the brave new world of social influence and marketing. She eagerly   awaits publication of her chapter, Social Mandate, in the new Social CMO   Book, expected early next year.
Deborah is hyper-active on Twitter @debweinstein.
Check out @SO_pr and www.strategicobjectives.com for more info. 
Please  click here for a video feature on Deborah's   Excellent Entrepreneurial Adventure Connect on Twitter: @DebWeinstein


Missed the first announcement? Check it out here: