I am pleased to announce that we have come to a wonderful arrangement with the Intercontinental Montreal to offer our guests of the #140confMTL beautiful accommodations at our special group rates. A big thank you must go out to Ogilvy & Ogilvy for sponsoring!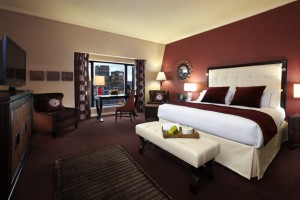 The hotel is situated in the beautiful Old Port of Montreal where you will be able to meander the cobble stoned streets and take in some of the city's most beautiful architecture.
The conference will take place on May 15th. We will kick off the event with a fabulous VIP cocktail at the Intercontinental on the evening of the 14th making this the perfect spot to stay the night before the conference!
Tickets for the cocktail and event are available now!


You may also join our Facebook Event page to be the first to have updates! In the meantime, you can make your reservation for your #140Conf Deluxe room at this exclusive hotel by visiting our special site .
They also offer rooms with two double beds, so feel free to find a friend and share the experience, after all the #140Conf State of Now is all about connecting and sharing!
If anyone needs help with using the site or has any questions just let me or @Josepf know and we will do our best to help !